Every night our coach posts the WOD for the next day.  There is always some amount of excitement and anticipation which is usally followed up by more excitement, joy, relief or dread.  Today's WOD was definitely dread.  At least for me personally.  I don't know why I dislike this WOD so much, but I just do.  The first time I did it, I thought to myself, "this is going to be a piece of cake"; because on paper it sounded fairly easy. Boy was I wrong!  This is one of those workouts that you have to go to that "dark place".  It is a mental workout.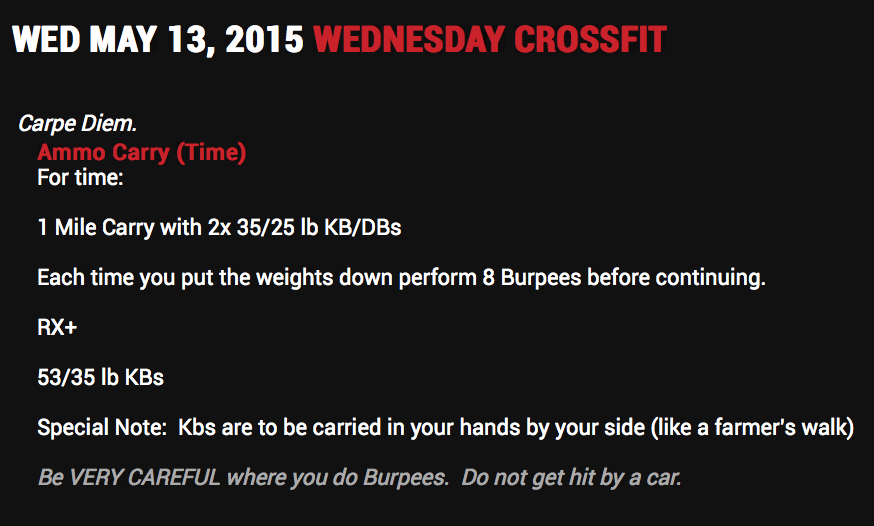 I did this workout back in February of 2014; the first time it was programmed. I took on the challenge of doing RX+, which for the ladies is 35lb. kettlebells.  UGH!  My time was 33:45.  Once I turned the corner into the gym from the one mile, I immediately dropped my kettlebells.  I was at the breaking point of having tears in my eyes.  I don't remember how many times I had to do burpees because there were a LOT of stops!  My forearms burned, my shoulders ached, my skin on my hands felt like it was scrunching up and all I could think about was how relieved I was that I had finally finished!
When I arrived today all I could think about was not thinking about how awful this was the first time I did it.  I was hoping to improve my time from the first time.  I was mentally preparing myself for what was ahead.  My goal was to make it past the point of where I stopped to do my first set of burpees from the year before.  So, I strapped on my wrist supports and stuck some chalk in them so I could "chalk up", after every stop/set of burpees.  I picked up my kettlebells and lined up with my fellow crossfitters/athletes/friends/family and …. "3, 2, 1 GO!"  This was now the point of no return.  As, I passed the the point of where I stopped for the first time last year I was relieved and kept going, to hang onto those kettlebells just a little bit longer, and not give in!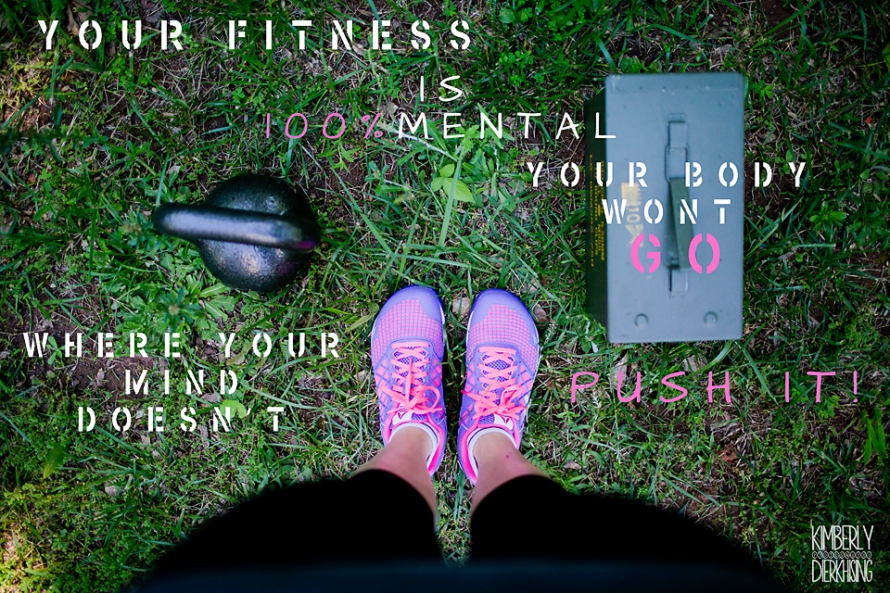 Of course my forearms were every bit of throbbing, and I don't think I have ever looked forward to doing burpees more.  (I actually really like doing burpees in any circumstance) It was a welcome "break" from the weight that I was carrying.  That was just it.  We all have that "weight" we are carrying in our daily lives.  We need to push ourselves to go a little further on some days more than others.  And one of the number one reasons why I love CrossFit; specifically CrossFit Clayton is because you will never carry that weight alone.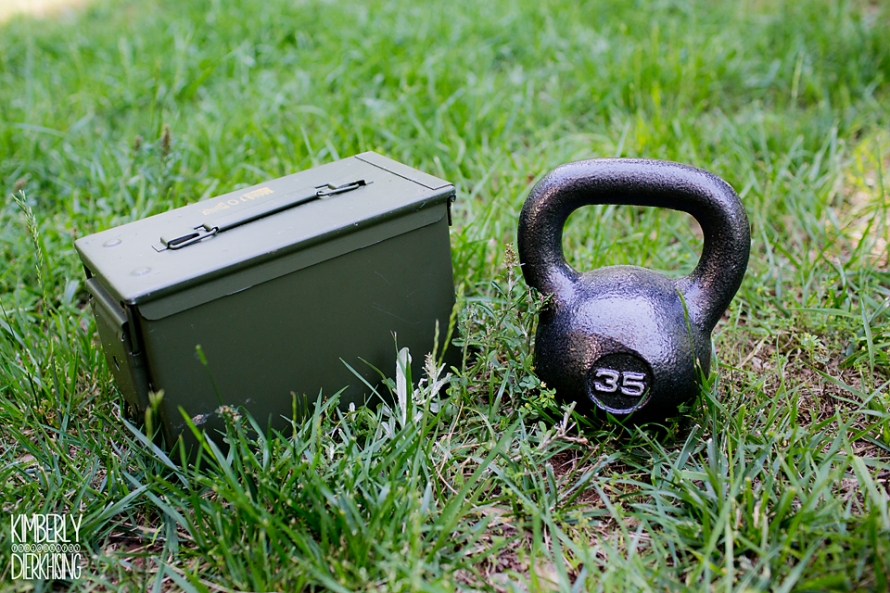 During the 11 a.m. class today there was support for everyone; whether they finished first or last.  Our amazing coach got on her bike and was with each of us at multiple times during our workout.  Not only our coach but each one of us in that class today offered up words of encouragement to one another along the way.  Teammates that had already finished went back to those still working; walking along side them and doing burpees with them AFTER they had already completed the workout.  This was definitely a "no man left behind" workout.

I am happy to report that with the help, encouragement and motivation of my teammates I was able to go further, push harder and ultimately do WAY less burpees than last year! This time around my time was 27:21! Almost a 6 minute PR!  I talked to myself in my head, "just make it past (insert certain object, sign, tree, sidewalk…).  Sometimes, you just need to put yourself there mentally.  This workout is definitely a "mind over matter" workout.  You just HAVE to do it.  And you HAVE to finish.  The feeling of relief when your feet cross that "finish" line is unsurmountable!  The feeling of accomplishment of not giving up can definitely bring you to tears.  Sometimes not only do we need that push physically, but mentally; not only in our fitness regimes but in our daily lives.  What is holding you back?  What do you have to do, to achieve "mind over matter"? Go there.

Take Care of Yourself!
~Kim