It is great to have a routine.  To know what you are going to have lined up for the day even down to your meal planning.  For most of us it is the same thing.  Every week.  Every day.  And lets face it, that can be pretty boring!  We not only need to feed our bodies with healthy foods and activities, but we also need to feed our sesnse of adventure!
I believe that getting out there, trying new things, visiting new places, trying new foods are all apart of wellness. Feeding that sense of spirit and adventure also keeps us balanced, grounded and hey maybe make some new memories or find new favorite places or activities!
We have lived in North Carolina now for 4 years.  And every time we've gone to the beach it has been to either Carolina Beach or Kure Beach.  And though we love those places and have great memories there we decided to try a different direction of the North Carolina coast over spring break which we hadn't visited before.
So we loaded into the car and headed towards Bodie Lighthouse!  That was our first stop!  Of course we forgot to get the whole family together for a family photo while we were here!  I guess that means that we will have to go back!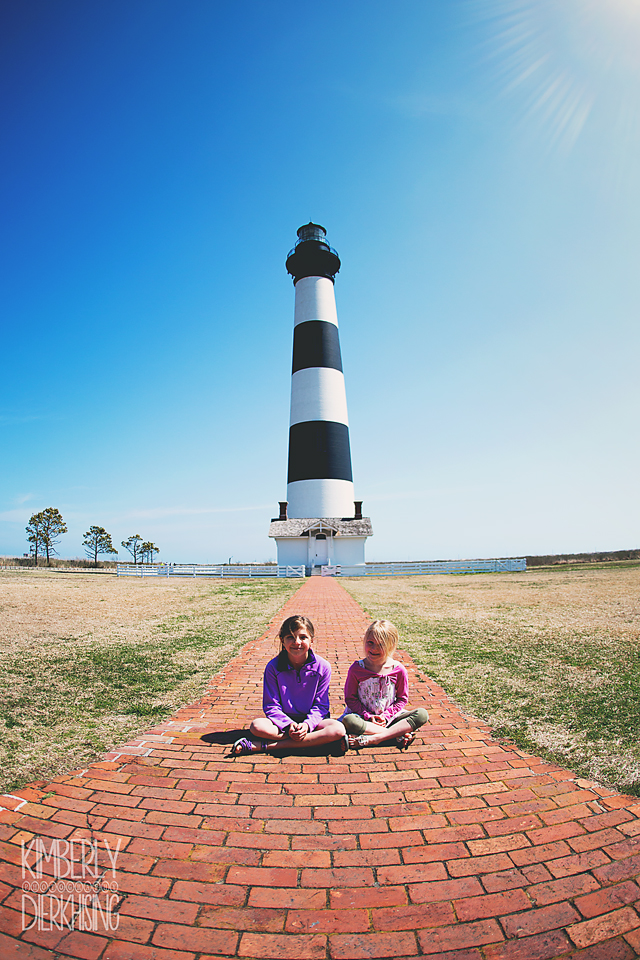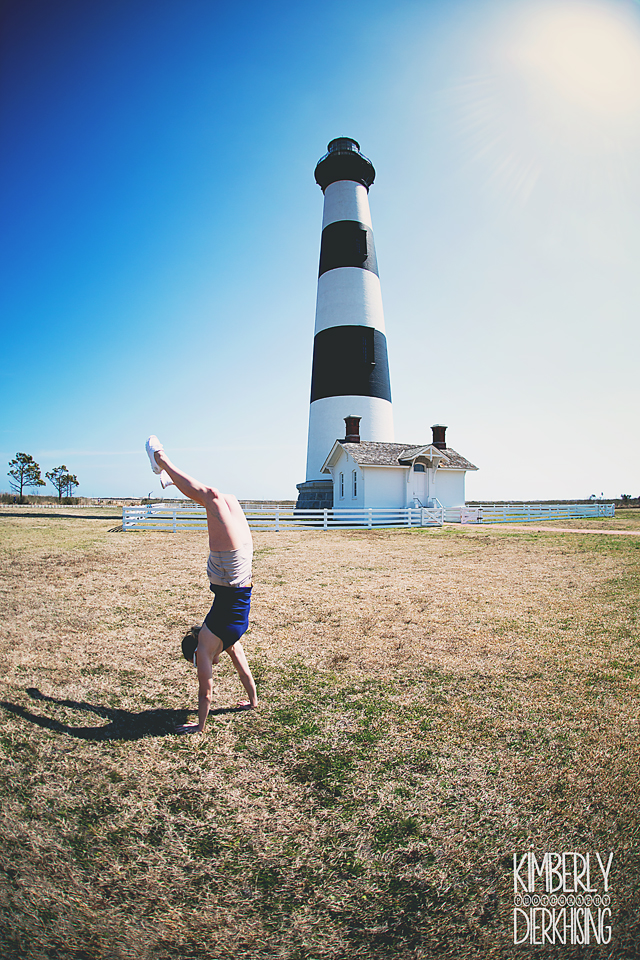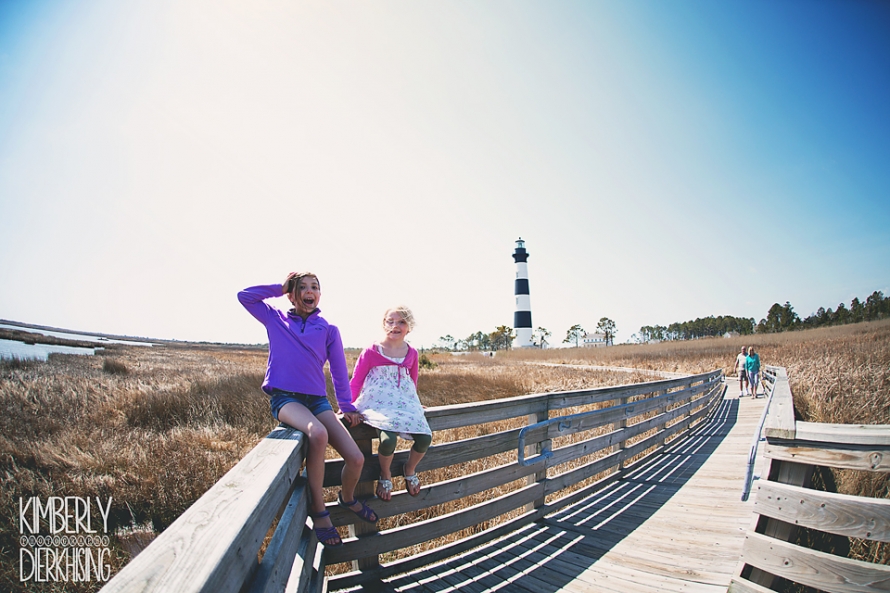 One thing we learned on our little adventure is that a lot of restaurants are closed for the season right up until Memorial Day.  So when using apps on your phones for places to eat make sure to call the phone number to see if they're open!  We spent at least a half an hour of driving to two places that were not open to eat!  Finally we decided on Dirty Dick's.  The food wasn't bad, and the girls loved that they got little toy sharks with their drinks!
Once we finished up our lunch the girls were begging to go to the beach.  Even though we had packed swimsuits, I vetoed that idea as it wasn't that warm and the water was still super cold!  So, a walk along the beach it was!  Nothing beats sand between the toes, salty air, sunshine, and a hunched over back looking for treasures along the beach.  We did manage to remember to take a family photo on the beach, albeit it was a selfie!  The girls even got in a bit of dune jumping!  I'm certain that the beach promotes all kinds of wellness.  Physical, mental and spiritual.  I'm also certain that I'd be content living near the beach, or a lake.








Wellness comes in so many shapes and forms.  Getting out there and relaxing, trying something new all contributes to a better, healthier YOU!  We were also lucky enough to have my mom and her husband take their own little adventure via their tricycle to visit us!  They rode 1.776 miles from TX to NC!  They're now taking a new route and adventure back!  Of course, the girls were super excited to get rides on the tricycle too while they were visiting!


So, I challenge you…to get out there!  Try something new!  Visit some place different!  Get that physical activity in!  But, don't forget to feed your need for adventure!  You only live once!  Make it GREAT and make some memories!  Get out there and experience what life has to offer and LIVE!
Take Care of Yourself!
~Kim