It was about a month earlier before my trip back to Minnesota from North Carolina when I found out that my grandpa's tumor in his esophagus had returned.  This would be the 13th time he had cancer.  And this time there weren't any more treatments.
Knowing this, I knew that I wouldn't have much time to see him while he was still "well".  I decided to run the idea of buying a plane ticket past my mom to see if it worked out or not for me to go "home" and visit.  I got the all clear and boarded a plane sans my family to document the couple of days I spent at my grandparents visiting.
My mom and I arrived at my grandparent's place late afternoon on October 15th.  It had been rainy and on the cool side.  Gramps was busy working on fixing the vacuum down in the basement, and Grandma was puttering around in the kitchen.
We spent the first evening watching Wheel of Fortune (grandpa and grandma's favorite) and American Pickers (probably a close second).  My mom and grandma made a pretty tasty dinner of meatloaf and sides while I got to visit with my grandpa.

The next morning I asked Gramps to show me some of his gas engines out in the garage.  He has restored gas engines as long as I can remember.  He'd buy them at auctions and fix them up into like brand new condition.  People knew from counties all over Minnesota about my grandpa and his talent of restoring the engines.  If you had an engine to be restored he'd be the one you called.  He had one last engine he was working on before it got too cold.

To be honest, it was hard to take some of these photos.  Knowing that this was going to be the last time I had to spend with my Gramps.  I wanted to capture every detail.  To remember those couple of days for what they were.  And to remember all of the fun things I did with my grandparents as a kid.  I can't even count how many times my brother and I went camping with them.  The first couple of times it was in a small camper on the back of the pick up truck in Itasca, to a nice motor-home on Ishanala, and finally many many times at their parked trailer in Sherwood Forest.  I'm certain that my brother's love of fishing all started at the family cabin on Blackwater, and for me my love of the water and outdoors.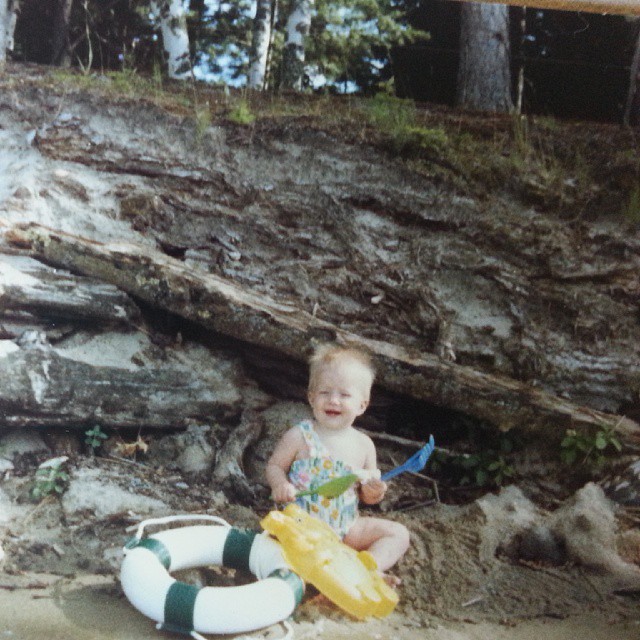 I have such a terrible memory.  I think that is why I love photography so much.  It is my way of remembering.  Documenting.  Feeling.


After our chilly little trek out to Gramp's garage/workshop and photos we decided it was time to warm back up inside.  We took out some of the old photo albums.  Grandpa went over pointing out all of his handy-work that had been sold at auctions and even displayed at fairs.  It was so nice to hear him talk about all of his engines, so much pride went into each one.

It was nice that while I only had a couple of days to visit with my grandparents that my brother and his family were able to come for a few hours as well.  Grandpa and grandma always enjoy hearing our stories as we do theirs.  Being together as a family to share was all that mattered.  My grandpa has always had a great sense of humor, so his stories are never dull.  We even had a great time digging grandma's wedding dress out of the cedar chest.  She was quite the sport in modeling it for us.
Of course more photos of everyone together were necessary before my brother and family headed back home.


And so here comes the hard part.
It was time for me to say goodbye on that chilly October evening.  So I stepped into the passenger's side of my mom's Buick and looked up at my grandparent's house and then looked down at the curb, knowing that this was most likely the last time I'd see my grandpa alive.  A flood of emotions came to me as I cried leaving town.  And one last sunset taken to remember how I was feeling.

Ich liebe dich Opa.  More than you'll ever know.
Isaiah 41:10  So do not fear, for I am with you; do not be dismayed, for I am your God.  I will strengthen you and help you; I will uphold you with my righteous right hand.
~Kim